While accessing a Live video interview, you could get the error: "Could not acquire your devices" also known as "Error 1500" this usually occurs when you haven't granted permission to your devices or when you have other apps open that might be using your webcam.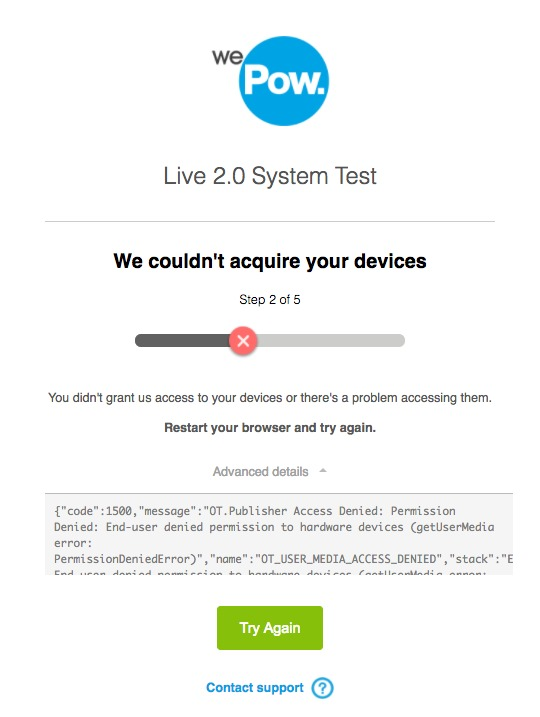 To fix this problem try the following steps:
Close any other app that might be using your webcam and/or microphone and refresh your webpage (Only one program can use the webcam resource at a time).
Restart your browser.
When asked to give permissions to your devices please click Allow.
*Note: You have 30 seconds to grant permission. 

If you continue having problems please contact us at support@wepow.com