In this article, you will find a guide on how to Join a live meeting by phone.
Join by phone works for candidates or recruiters that are having problems connecting to their live meeting or are simply on the go.
We have enabled different phone numbers the participant can dial to connect to a live meeting.
Based on the participant location they can choose to call any of these numbers*:
When the participants call they will be asked to provide an access code in order to enter the live room. 

Each live meeting will have a unique access code.

Join

 by 

phone

 information can be found in different parts around the app (I

f the feature is enabled by the employer

).

Email invitation
System test error screens
Live room (web & mobile)

An interviewer can join a live meeting through a computer while the candidate joins by phone or vice versa.
If neither side is connected to the Live interview room by web, it will be like a regular call.
If the interview is set to be recorded the audio from the participant joining by phone will be recorded. 
How to join by phone
Having issues connecting to the live meeting room in your computer
If you have low bandwidth or there is an error acquiring your devices the system test will show an error message.
Read the recommendations and try to fix the problem before jumping to a phone call.
The details on how to join by phone will be displayed under the recommendations, dial numbers and access code (See image below).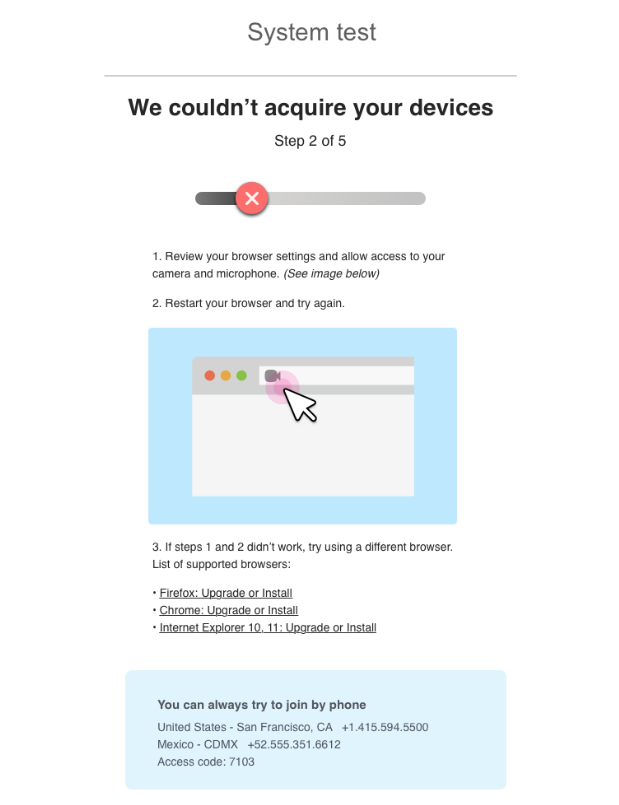 Having audio issues inside the Live meeting room
If you are having connectivity issues or the audio is choppy during your interview you can always try to join by phone.
Click on the phone icon 

  to display the available numbers and follow the instructions. 
All you have to do is dial the number, enter the unique access code and switch audio to your phone. 
You must only use one audio source to prevent echo.
It is essential to click switch audio to phone once you have joined by phone. Otherwise, you will have audio distortion and echo.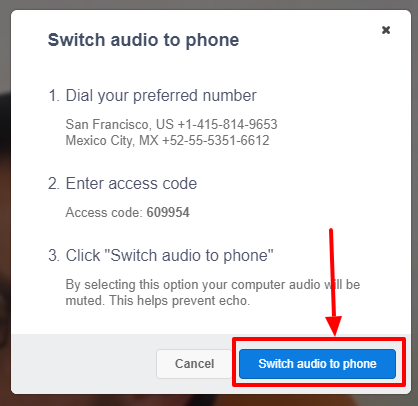 Who ever is on the Live interview room will see something like this:
From your mobile device
There are 2 ways you can "Join by phone" 

  on a mobile device.
1. During the initial setup, if you have problems connecting (Fig. A). 
2. During your interview, if you get disconnected due to a poor connection. (Fig. B)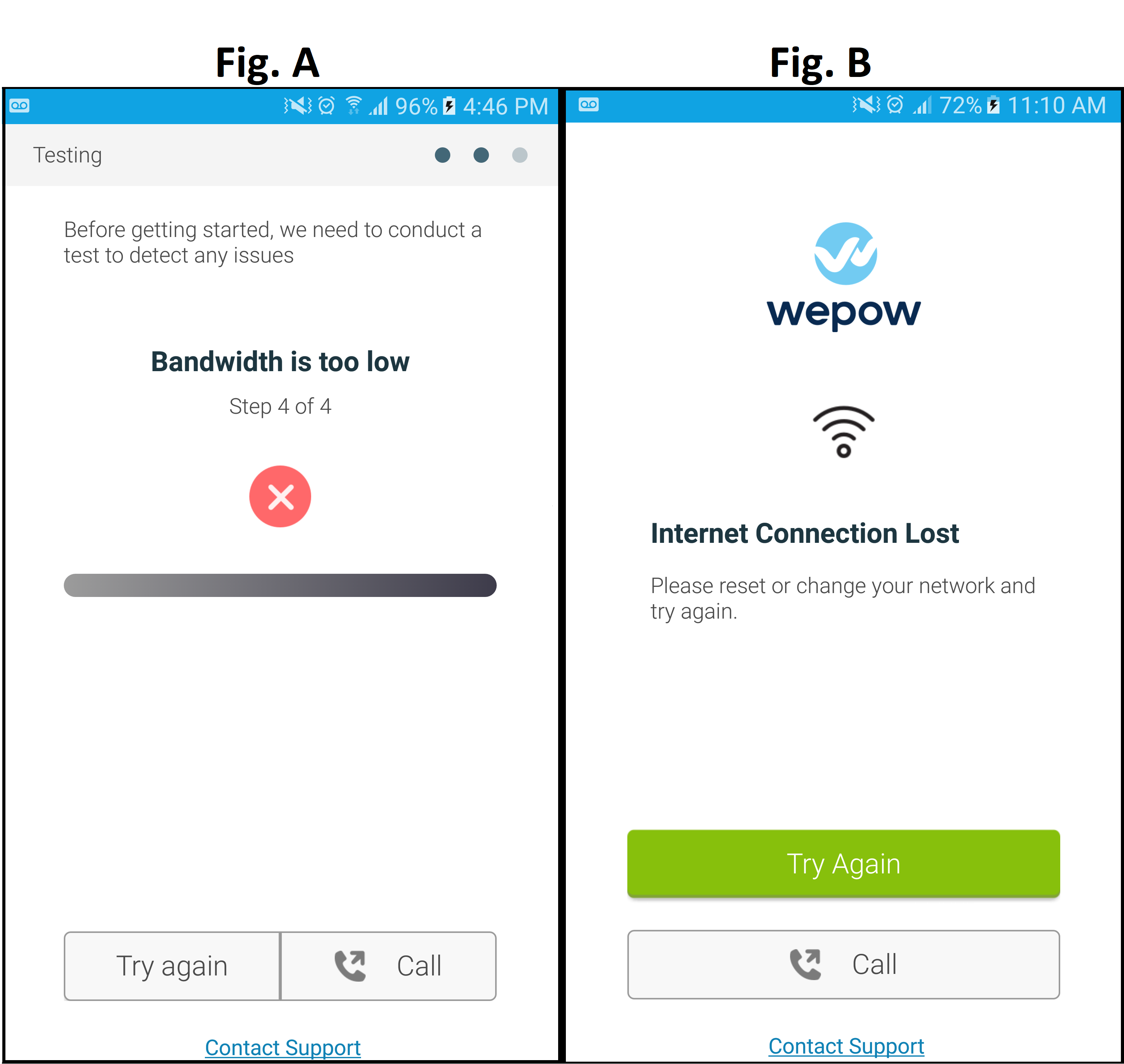 Once "join by phone" 

 has been selected, it will ask you to select what number to dial.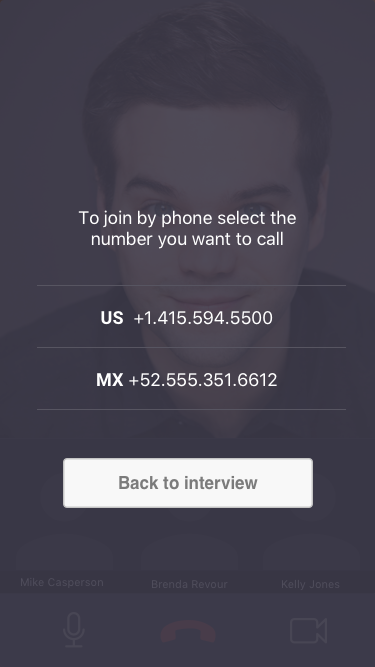 Once the access code has been entered, you will be directed to the interview. If anyone is connected to the live interview on their mobile device, this is how it would look like: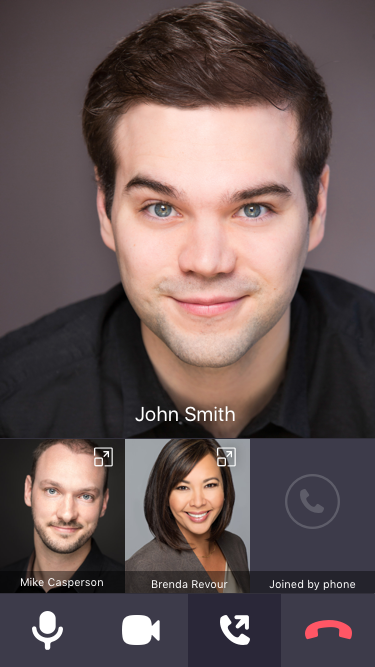 As always let us know if you have any questions: support@wepow.com