Having problems configuring your microphone? Can't hear yourself while recording a test video? Here are some tips to help you resolve this issue:
Make sure you have an unmuted working microphone
Close any other app that could be using your microphone (only one program can use the microphone function at a time).
Verify that your microphone is connected and working properly; you can test it here: https://www.onlinemictest.com/
If you don't see any activity in the above test, please adjust your microphone's settings by following these tips: https://support.wepow.com/hc/en-us/articles/360021605333
We recommend using headphones for better sound quality during your pre-recorded interview.
Try reconfiguring your equipment
If using Safari

, Internet Explorer 

or Edge 

browsers:
On the Setup page, click on Yes if you are able to see yourself, you will then continue to the Microphone Setup:
Select a working microphone and speak into it; you should see a bar moving from green to red.


If you don't see activity in any detected microphone, please right click on the video component and select Settings...
Click on the microphone icon.
For every microphone in the drop-down list, make sure the Record Volume bar is at least 50% (you might hear some feedback while doing this, don't worry, this will go away as soon as you complete the next step).
Click Close and try again.


IMPORTANT NOTE: In Windows Stereo Mix is not a microphone. It is an input for recording computer playback, not your voice. Please don't select it.

Adjust the volume until you reach the minimum bar while speaking normally. If you don't reach the minimum bar, the Setup Video button will not be activated and you will not be able to continue.
Click on Setup Video to continue.
If using Chrome
or Firefox 

browsers:
During the Setup step in your interview, click on the gear icon in the video window.

Select the microphone you wish to use, you will see green dots while speaking.

Click < Back
Restart your computer
If you continue experiencing problems with your microphone, try restarting your computer. Sometimes computers stop detecting your devices, restarting them usually fixes this problem. We also recommend switching to one of these browsers for optimal results:
Chrome (preferred)
Firefox
Don't forget to allow access to your camera and microphone when the system requests it.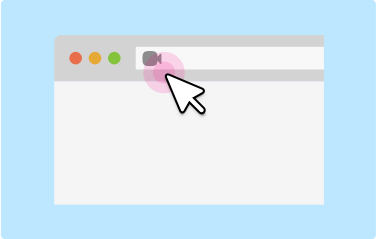 Use our Mobile Apps*
If everything above fails or you don't have access to a camera, you can always use our mobile apps to take your interview. We currently support both iOS and Android devices.
*Some organizations might not support mobile applications.
Please contact us at support@wepow.com if you have any questions or need further assistance.